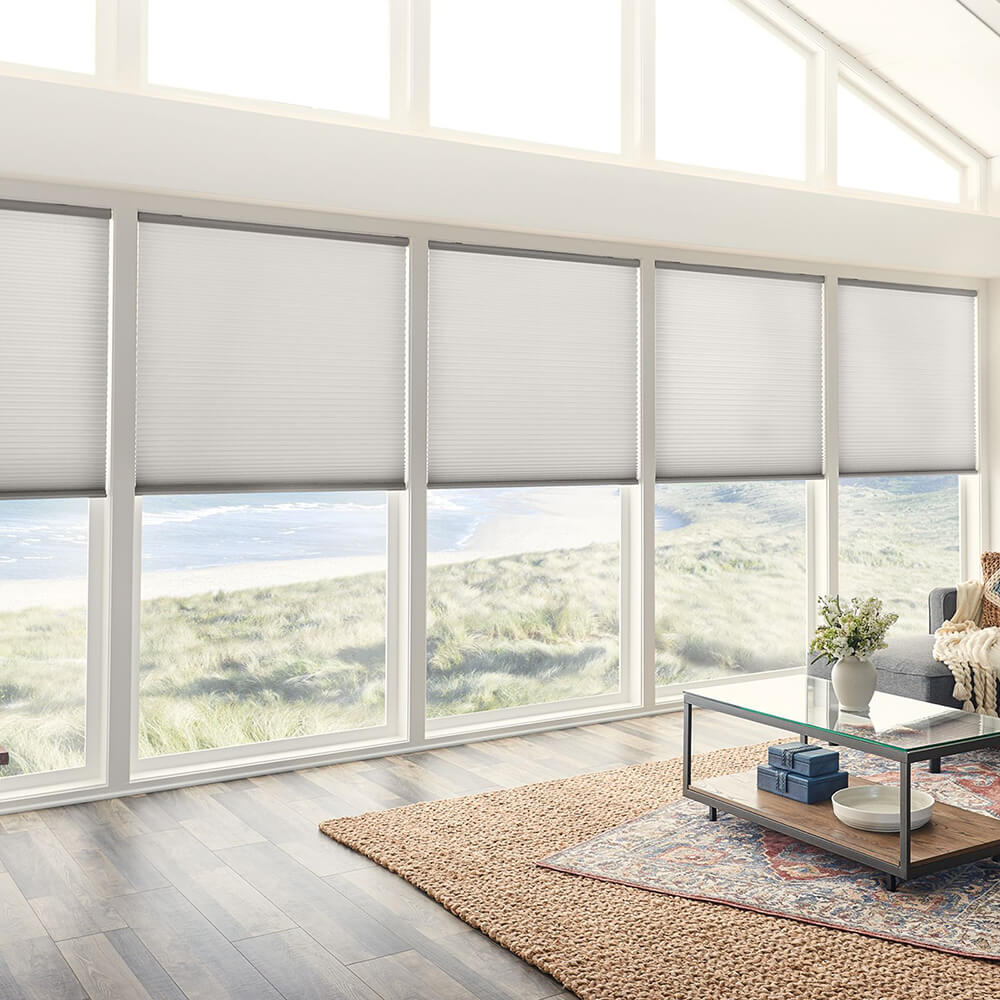 Elevate Your Space with Stylish Window Coverings
Whether you prefer the clean and modern look of blinds, the soft and diffused light offered by shades, the timeless elegance of shutters, or the classic charm of drapery, we have the perfect window coverings to transform your space. Our selection features a spectrum of colors, materials, and designs, allowing you to customize your window treatments to match your decor easily. Designed to provide privacy, light control, and energy efficiency while adding a touch of elegance to your surroundings, you will find solutions to match your personal style and practical needs.
Explore Our Window Treatment Options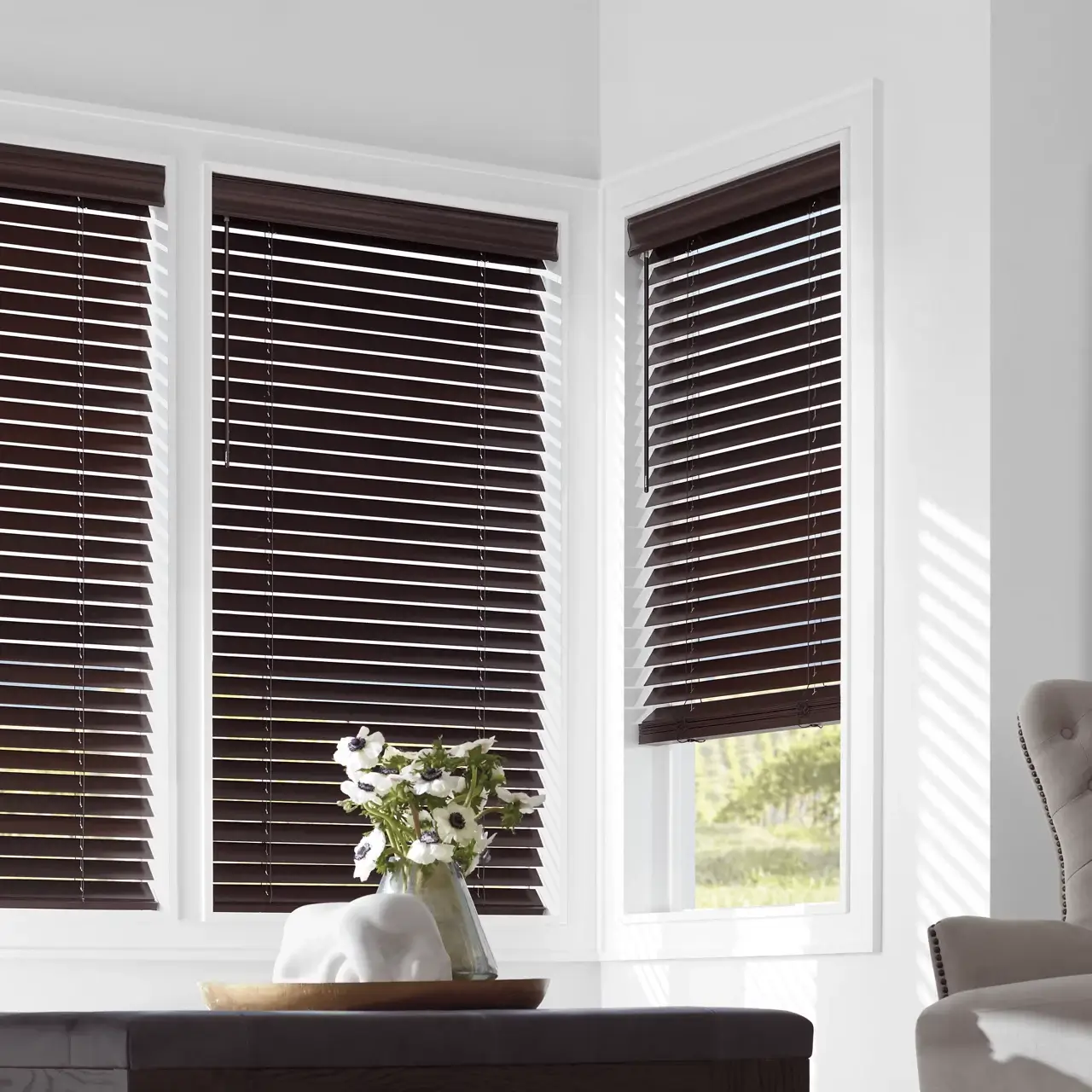 BLINDS
Blinds provide a modern and practical solution for controlling light and privacy. Available in various materials and styles, blinds offer a sleek and versatile window treatment option to enhance your space.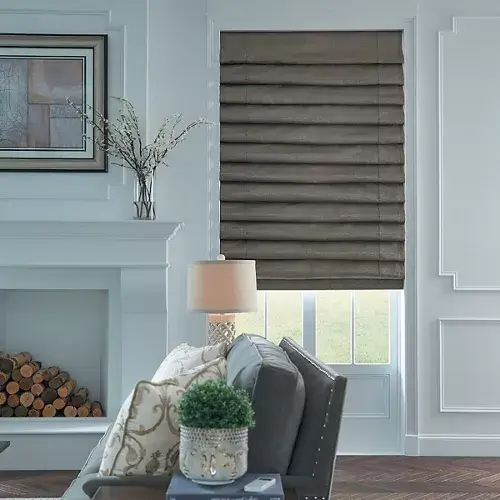 SHADES
Shades provide a gentle and sophisticated way to manage natural light, infusing your space with a welcoming ambiance. With various fabric choices and designs, shades offer a flexible solution to elevate your window treatments.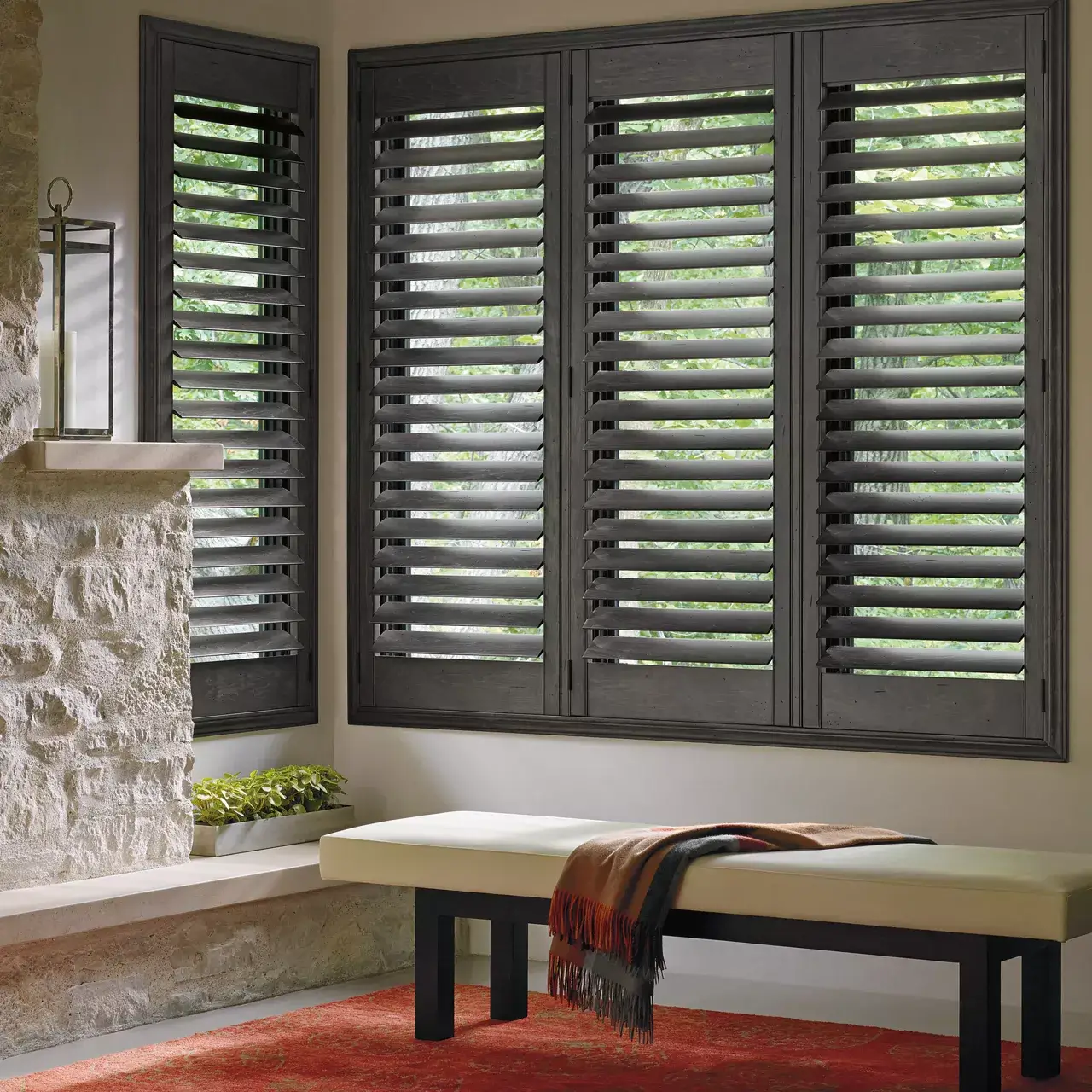 SHUTTERS
Shutters exude timeless elegance and durability, adding a touch of classic charm to your windows. Crafted in various finishes and styles, shutters offer aesthetic appeal and long-lasting functionality.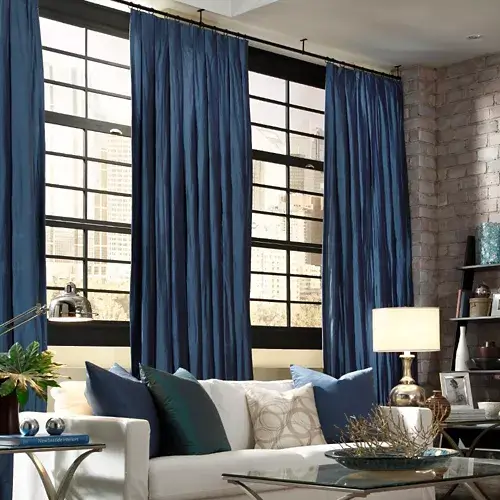 DRAPERY
With their classic charm and versatility, drapery infuses your space with timeless elegance. Drapery is available in various fabrics and designs, providing a perfect blend of style and functionality for your windows.
INSPIRATION FOR YOUR SPACE
WE CARRY THE TOP NAME BRANDS IN WINDOW TREATMENTS
We offer a large selection of window treatments, including blinds, shades, shutters, and drapery, from the best names in the industry.